Aviso Group announces the creation of Aviso Broking.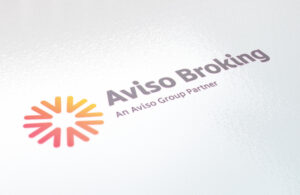 Aviso Group is excited to announce the launch of Aviso Broking, which has been created via the merger of 5 (five) existing Aviso Group Partners, Allsafe Insurance Brokers Pty Ltd, Aviso EIA Insurance Brokers, Aviso All Points Insurance Brokers, Wymark Insurance Brokers and Sutton Insurance Brokers.
Aviso Broking will have offices in every major city in Queensland and New South Wales as well as Melbourne and Darwin, with over 100 staff and will be responsible the placement of over $180m in Gross Written Premium for over 30,000 clients.
Aviso Broking will be led by Jeff Moule as the CEO, along with Shane Risby as COO, Rod Corkill as CFO, Luke Eagle as Head of Growth & Speciality.
Mr Moule said, it's an exciting time for everyone involved. "All 5 businesses have been highly successful and achieved exceptional growth over the years and the merger will provide us with the scale to provide opportunities for our people, whilst we focus on delivering better customer experiences".
Aviso Group CEO Craig Robson said the merger of the five businesses is an important step in the journey of Aviso Group to become one of Australia's largest insurance brokers and an industry leader for service and advice. Aviso Broking will join Fitzpatrick & Co Insurance Brokers, Aviso WA, Aviso Tas Insurance Brokers, Acumen Insurance, Western Insurance Brokers and Grange Insurance Solutions as members of Aviso Group which is one of Australia's fastest growing insurance businesses with gross written premium in excess of $400m.
Aviso Broking and Aviso Group are backed by Envest – a private entrepreneurial insurance distribution business which will take an increased ownership in the merger and provide operational and financial support to achieve further growth and on-going innovation.
#merger #insurancenews #insurance #brokers #iagb #eagle #brokermerger #businessnews #insurancebrokers #strongertogether