3 August 2022
North Queensland Insurance Brokers joins Aviso Group.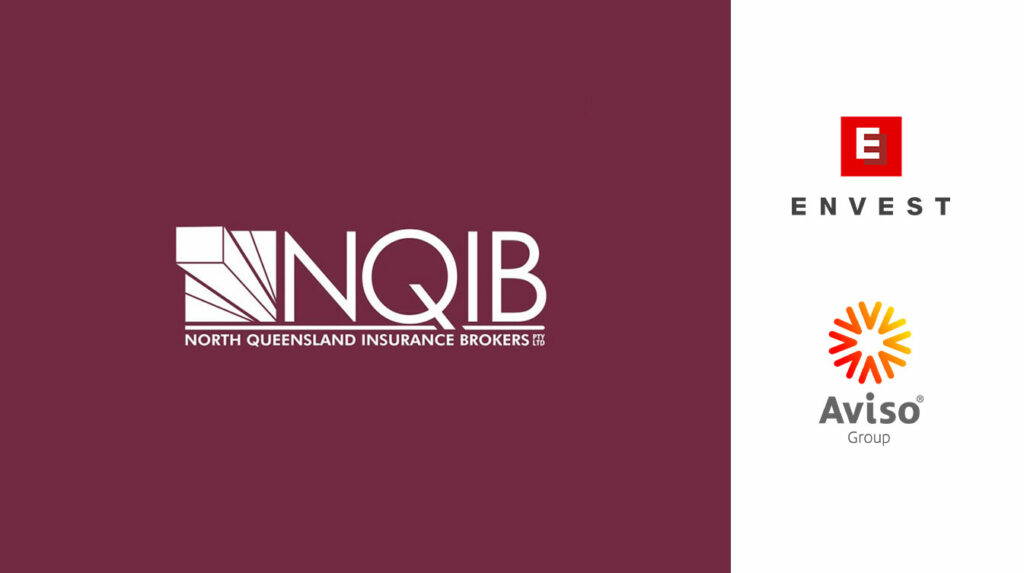 Envest has acquired a leading broker in Regional Queensland, North Queensland Insurance Brokers.
Founded as a private insurance investment and distribution group in 2016, Envest now has interests in 15 agencies, 9 brokers and two insurance related companies. Over the past 2 years the Group has grown significantly as it continues to invest in like-minded people and businesses. In addition, the Group has started consolidating many of its existing members where it makes sense and taking more meaningful ownership positions as a consequence.
Managing Director Greg Mullins said the most recent addition, North Queensland Insurance Brokers was milestone investment for its broking arm, the Aviso Group.
"The M&A space for brokers continues to be incredibly competitive so we are pleased to be able to attract a deal of this nature. We are also delighted in the quality of the people we are investing in, and confident it is a terrific cultural fit for both organisations.
NQIB will be the 14th business to join the Group which now combines 23 offices nationally, giving us a meaningful presence in, and a solid foundation, to continue to build in Far North Queensland, in addition to our existing partners in the region."
NQIB is based in Townsville and is a mature but growing business, with strong and trusted relationships across a range of industries.
Aviso Group CEO Craig Robson said, "We're thrilled to have NQIB join Aviso Group and feel privileged the founders of this business have entrusted us with the successful business they have built, as we continue to grow it, into the future."
NQIB will continue to be led by John McKaig as General Manager, with the industry legend Ron Bellert staying on as Chairman.
NQIB Chairman Ron Bellert said their business was attracted to the Aviso Group model and Envest independence in consolidating market which offers fewer and fewer alternatives.
"We have professional and personal relationships within the Group and were very comfortable with the direction and freedom offered.
We're looking forward to growing together and leveraging the opportunities afforded by the size and strength of the Group."
Aviso Group is made up of the following insurance brokers: Aviso WA Insurance Brokers, Fitzpatrick & Co Insurance Brokers (VIC), Aviso Broking (QLD/NSW), Aviso Select (National), Acumen Insurance Brokers (NSW), Aviso TAS Insurance Brokers (TAS), Western Insurance Brokers (VIC), Grange Insurance Solutions (WA) and now North Queensland Insurance Brokers (QLD).
Envest is an independent and privately owned, insurance investment and distribution business with interests in brokers, agencies and insurtech.
For more information visit www.envest.com.au and www.avisogroup.com.au